Where we work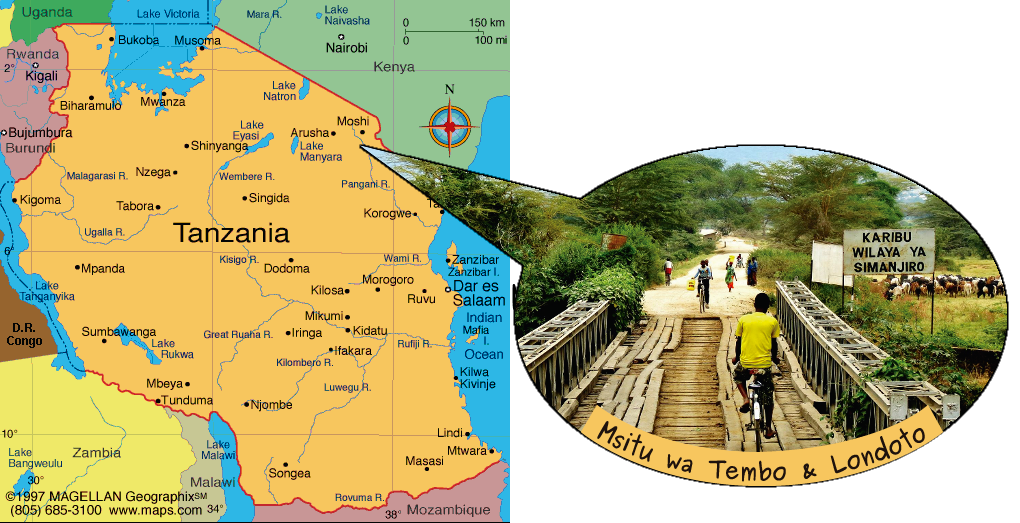 Tanzania is located in East Africa. More than 60% of its inhabitants live below the poverty line (less than $1.25/day, according to the World Bank) with the majority of the population located in undeveloped rural areas. Although Tanzania has experienced GDP growth of 7% in the last ten years, this did not result in commensurate poverty reduction. Tanzania is also experiencing rapid population growth with an annual growth of 2.7% a year or 1.2 million people.
Moshi: Our office is based in Moshi, the nearest city to Msitu wa Tembo and Londoto. Located at the foot of Mount Kilimanjaro, Mosh is a rapidly growing town with around 250,000 inhabitants. Many different organizations, projects and people cross ways here, making Moshi an enriching and inspiring place to work for development.
Msitu wa Tembo and Londoto: The communities of Msitu wa Tembo and Londoto located in Simanjiro district, one of the five districts of the Manyara region in the north of Tanzania. According to the 2012 Tanzania National Census, the population of Simanjiro district is 178,693. The district is administratively divided into 12 wards. The same population census indicates that Msitu wa Tembo ward has 12,054 people. Due to a growing population, in 2015 the village of Msitu wa Tembo was split into two separate villages, Msitu wa Tembo and Londoto with a combined population of 6,926 people. Despite its close proximity to the larger cities of Moshi and Arusha, Msitu wa Tembo and Londoto remain poor and isolated.