Zanzibar
"Delight all your senses with a visit to Zanzibar"
Dreamy white sand beaches, historic Stone Town, enticing spices, carved wooden doors, traditional sailing dhows, numerous water-based activities and more can be enjoyed on one of the most famous and remarkable destinations in Tanzania – Zanzibar.
A semi-autonomous part of Tanzania, Zanzibar lies off the coast of the mainland and consists of two main islands: Unguja and Pemba. Most visitors end up visiting the island of Unguja, where the airport and Stone Town (a UNESCO World Heritage Site) are located. Wander the ancient streets of Stone Town, relax for a few days on the beach or go snorkeling and diving in the clear blue waters of the Indian Ocean. In the evening, enjoy some fresh seafood or sugar cane juice as you take in the magical views.
Nungwi, in the North, is well known for its beaches, snorkeling activities, and bar and restaurant choices, while the beaches in the East are less crowded and popular with kite surfers. If you're on the lookout for dolphins, head to the South of the island!
There is something for everyone in Zanzibar.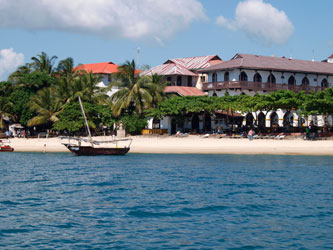 Stone Town, Zanzibar
Recommendations:
We recommend spending at least one night in Stone Town before heading to other parts of the island.
Beach in Zanzibar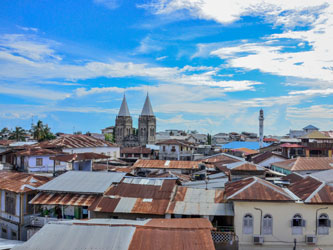 Stone Town in Zanzibar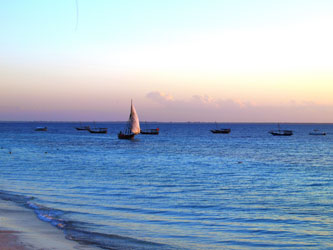 Zanzibar ocean view
Location: