Ngorongoro Conservation Area
Explore this UNESCO Heritage site: Ngorongoro Crater, the world's largest inactive, intact, and unfilled volcanic caldera!
The Ngorongoro Crater
It's a volcanic crater 20km wide and 600 meters deep. Here you will find numerous animals, including the "Big Five": elephant, lion, rhino, buffalo and leopard. Due to its characteristic shape and its climatic conditions, the animals live there all year long and can be easily observed. One of the most notable animals here is the critically endangered black rhinoceros, which makes the crater one of the few places in the world where they can be seen. Other animals that can be spotted: flamingos, hippos, zebras, giraffes and many more!
The Ngorongoro Conservation Area
This Conservation Area, unlike the other parks, was created not only to preserve its exceptional flora and fauna, but also to protect the traditional way of life of the native population. More than 40,000 Maasai shepherds inhabit these lands and it is fascinating to witness the coexistence of these shepherds' cattle along with the exotic wildlife of the region.
The Maasai population has the right to use these lands to let their herds graze but they cannot farm inside the crater. In 1979, UNESCO declared it a World Heritage Site and it obtained the status of a Biosphere Reserve.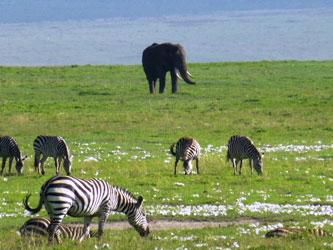 Elephant and zebras in Ngorongoro
Recommendations:
We recommend including this on a multi-day safari with Serengeti National Park! Make sure you bring warm clothing, as it can get very chilly in the crater!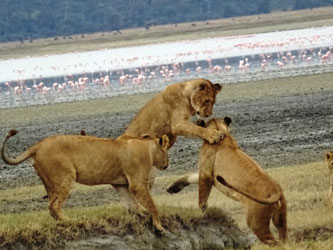 Lions in Ngorongoro Crater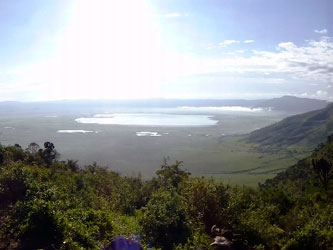 Ngorongoro Crater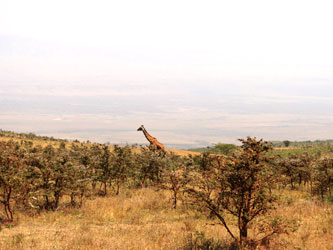 Giraffe in conservation area Ngorongoro
Location: