Philosophy
We believe that change comes from the people. That is why our projects start by talking with the community and its members. The ideas we turn into reality are founded on three principles: empowerment, education, and environment.
We don't believe in charity. We believe in solidarity.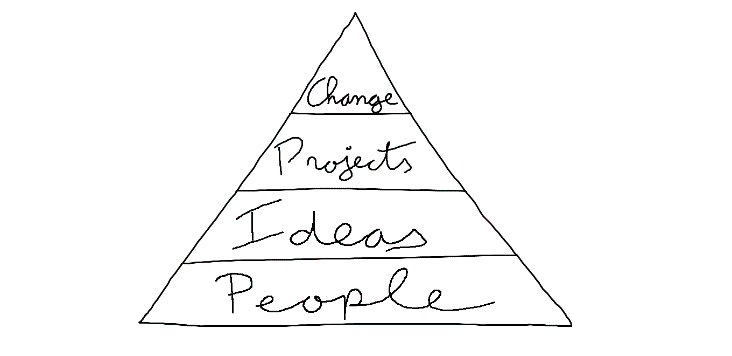 Unilateral, top-down relationships are not what we do. We learn from the communities we work with. We have confidence in what community members share with us. The dignity of individuals and groups, and the development of their mutual capacities, are at the base of our projects.
Tanzania is a place full of life, knowledge, culture and energy. It is inspiring and motivating.
In order to make progress, TATU focuses our holistic approach on the communities of Msitu wa Tembo and Londoto in rural Tanzania
Triangle Dynamic: TATU
TATU means THREE in Swahili, symbolized by the triangle, which can symbolize the delta of change, but also the strong foundation of growth.
It represents our participative and collaborative approach at all levels. We are constantly looking at who can be involved in our work, be it the local members of the community, other organizations specialized in relevant fields, or international initiatives that could have a positive impact in the village.
Three has been a key number for us in many ways. The main application we give it is the three pillars we implement in any project:
Empowerment
Every person has the potential to grow and improve their own conditions. They may then reach out to improve the condition of others. Once given the tools and skills to initatiate change and growth , they can support themselves and their community.
Education
Teaching the skills and knowledge to create positive change allows for spontaneous initiatives and ideas. We all learn from each other. Therefore, all members of TATU Project learn on a continuous basis while sharing our knowledge with the communities with which we work.
Environment
One's environment immensely influences their opportunities and way of life. It is important to consider the balance of ecological and social environments, and live according to sustainable principles whereby they support each other.