The village of Marangu
Tropical forests, waterfalls and a unique coffee farming experience await you in Marangu!
The village of Marangu is situated in the foothills of Mount Kilimanjaro. At an elevation of 2,000 meters, the most popular route up to the summit of Mt. Kilimanjaro: the Marangu route, begins here.
In Marangu, you will hike through tropical forests and visit stunning waterfalls. Due to its altitude, the village of Marangu enjoys a much cooler and humid climate than many parts of Africa. The local community has capitalized on this to make a modest living by producing coffee and bananas. You will see the entire process of collecting, roasting and grinding coffee in the village. A local farmer will welcome you and teach you how he practices his art. Finish the tour with some freshly brewed coffee. Marangu is a quiet and beautiful place where you can enjoy a truly authentic cultural experience.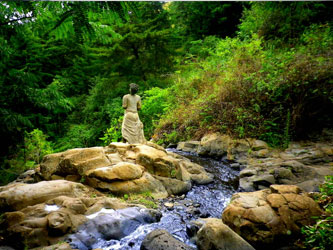 Marangu river
Recommendations:
We recommend visiting the historical caves where the local tribe, the Chagga, hid when they were in conflict with the Maasai.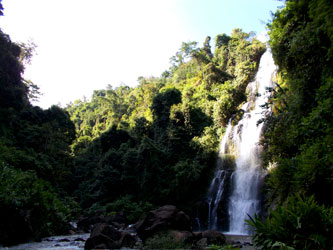 Marangu Waterfalls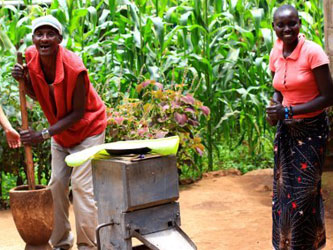 Coffee tour in Marangu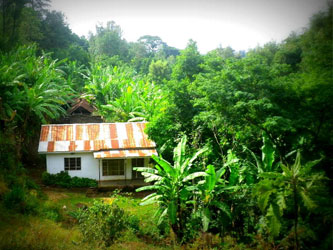 Marangu coffee farm
Location: